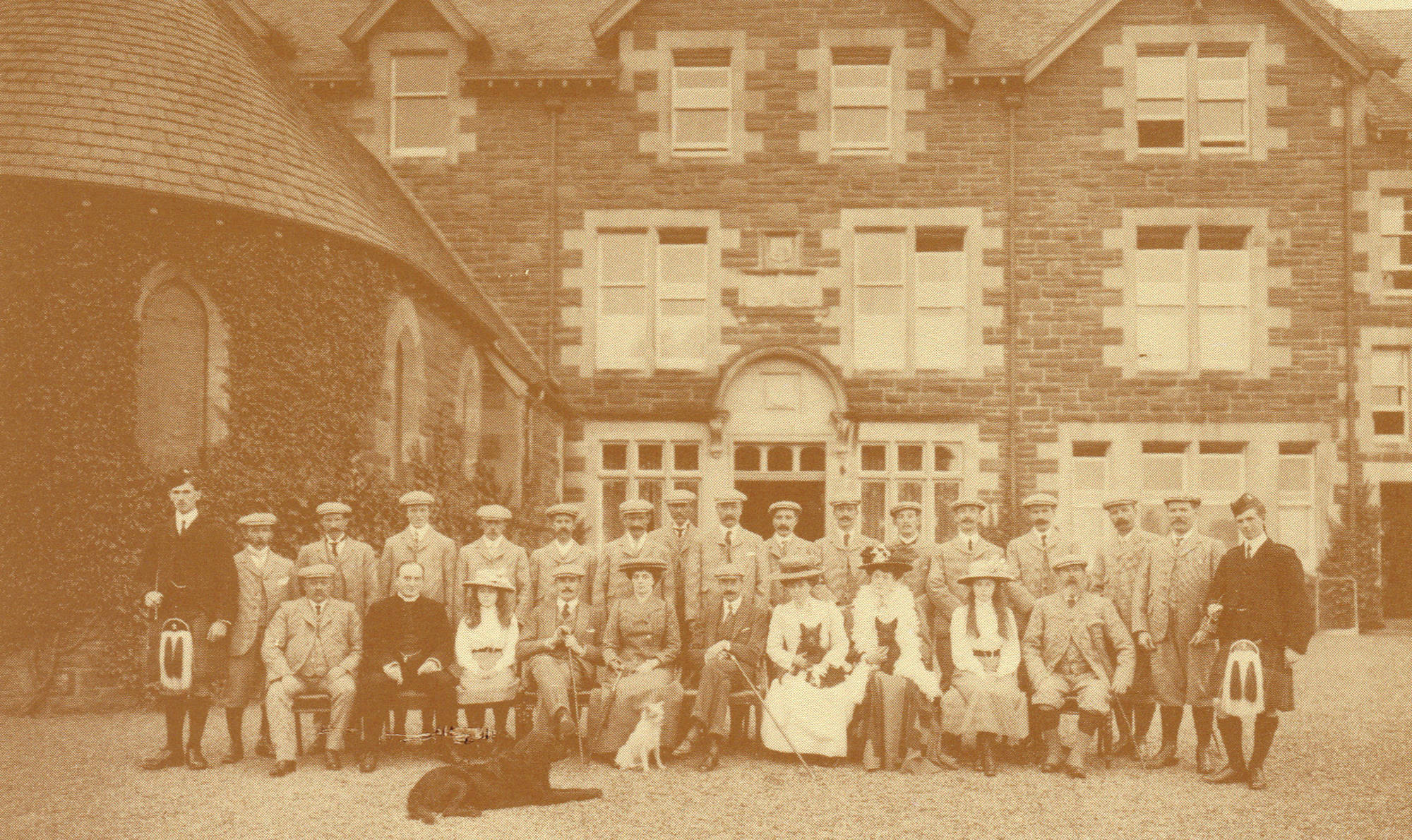 Centuries in the making
Our History
There's little known about Cromlix before the 15th century, though evidence of an earlier population living in the area has been found, including some stone cists (coffins) 500 yards west of the house. 
The name 'Cromlix' possibly derives from 'cram lech', which means standing stone or, more likely, 'crom leac' – the curve of sloping slab of a hillside. In 1593, 'Cromlixes' is recorded and in 1750 'Cromlec'. In 1723, the castle of Cromlix was recorded as 'Cromligs'. Unfortunately, the castle no longer remains, but the site is just visible nearby at Cambushinnie.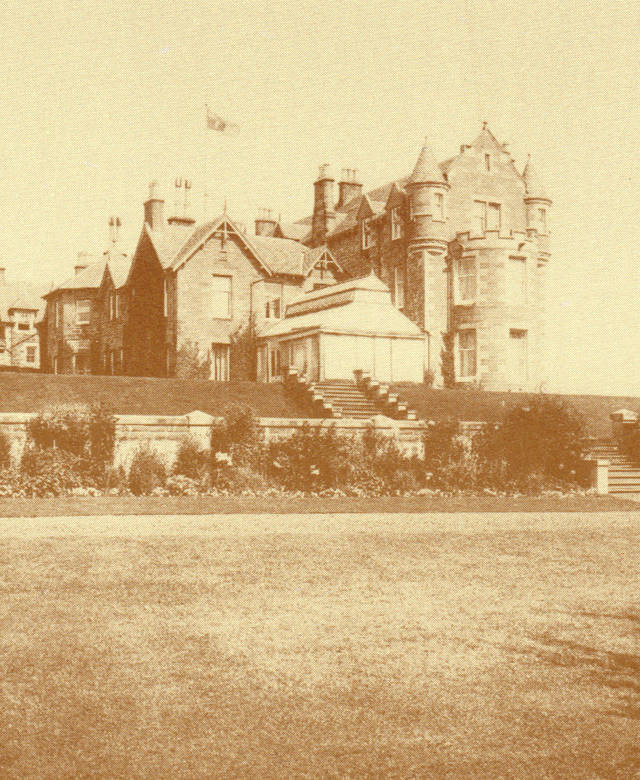 Although regarded as a sizeable Victorian mansion today, the first iteration of the building as it now stands, Cromlix Cottage, was built by Captain Arthur Drummond in 1874 in a rustic style with a lack of grand staircase.   
It was an inauspicious start; the original building was destroyed by fire just four years later, in 1878. It was rebuilt in 1880 in the original style.    
Colonel Arthur Hay Drummond (nephew of Captain Arthur Drummond) became the laird of Cromlix just before the turn of the 20th century. He completed the enlargement of the house, and landscaped the gardens, employing up to 12 permanent gardeners to care for the magnificent grounds. The house was converted from a private residence to a luxury country house hotel in 1981.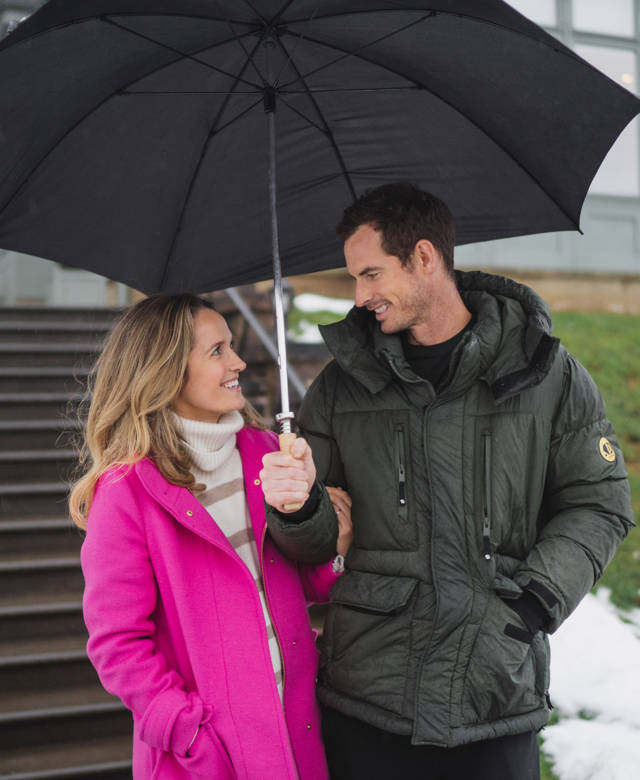 In 2013, the estate was acquired by Kim and Andy Murray – but its connection to the Murray family goes back much farther. In 1982, Andy's grandparents, Roy and Shirley Erskine, held their silver wedding anniversary at the hotel – its first function after being converted from a family home. Since then, Golden and Diamond celebrations followed for the couple, as well as blessings, birthdays and three weddings for the Murray family – including Kim and Andy's in 2015.